Radio Paradise MQA Launches Exclusively on BluOS
Radio Paradise, a listener-supported internet radio station known for its high quality audio streams, will play MQA music on all four of its mix channels on the BluOS platform from April 2021. The collaboration between Radio Paradise, the Lenbrook group and MQA marks the first time an internet radio station will carry MQA content.
All BluOS devices received an update (6 April) to enable 'Radio Paradise MQA' as a native music streaming option. The feature is included in all current and future BluOS devices from leading audio brands such as Bluesound, NAD Electronics, DALI Loudspeakers, Monitor Audio, Roksan, Peachtree and PSB Speakers.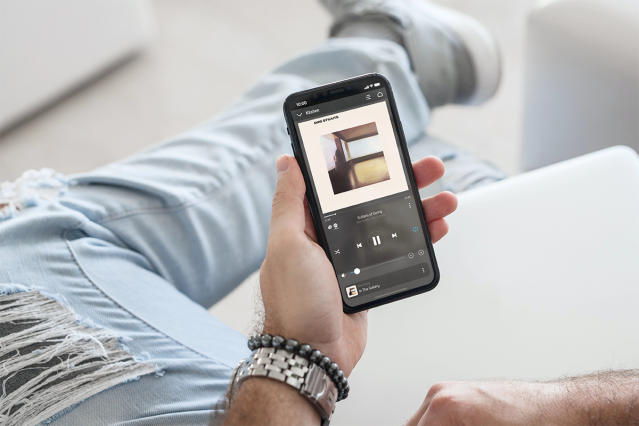 "As music lovers it was a revelation to hear the performance difference in music when encoded into MQA," explains Bill Goldsmith, long-time radio personality and founder of Radio Paradise.
"Radio Paradise MQA is the perfect vehicle for the musical curation of Bill and the Radio Paradise team," says Mike Jbara, CEO of MQA. "We are proud to play a part in helping showcase their talent and expertise alongside our long-time collaborators on the BluOS platform team."
"The BluOS ecosystem has the largest selection of MQA enabled players in the world," states Gord Simmonds, President & CEO of The Lenbrook Group. "We wanted to offer our discerning customers something they cannot get anywhere else."
Wherever there's audio, MQA delivers the best sound and transforms the listening experience. Partnerships now span recorded music, video, radio, broadcast and livestreaming.